Freiburg Sustainable Consumption Guide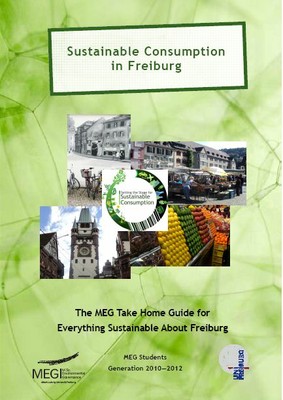 This leaflet is one of the products of our Student Organized Event, the 2012 Freiburg Forum on Environmental Governance. It shall help you to navigate your way through the consumption jungle in Freiburg. Through firsthand accounts from the participants of the sustainable living experiment, internet searches, the expertise of friends and by simply keeping our eyes open while going through the streets of our beautiful city, we were able to gather a lot of information! The guide is structured along different topics, starting with food and drinks, leading over to clothing, cleaning, transportation and energy and concluding with an overview of the most important labels to consider when shopping sustainably.
We hope you find the information useful and have fun exploring new sides of Freiburg.